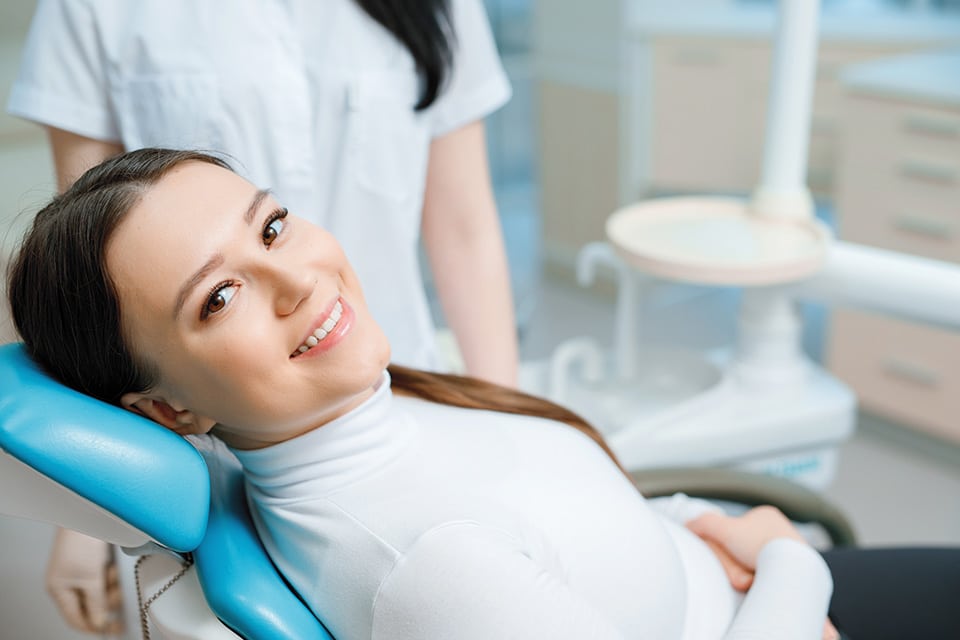 Teeth can easily be damaged due to lifestyle choices, nighttime teeth grinding, injuries, or simply the passage of time. When a tooth has been damaged or decayed and a regular filling will not suffice, a dental crown may be an excellent solution. This popular dental restorative treatment is durable and can help protect the affected tooth for years to come.
For over 20 years, Dr. Jasper Bartolome, DMD, BSN-RN, DDS has been helping patients achieve the smiles they've always wanted. At 2thbar, Dr. B, as she is known to her staff and patients, provides premium dental care in a relaxed and modern setting. 2thbar patients can take advantage of a range of dental procedures and treatments, all of which can help them reach their smile goals. Ready to learn more about how dental crowns can contribute to your oral health? Continue reading.
What Is a Dental Crown?
A dental crown is sometimes referred to as a "cap" because it encases and protects the entire tooth. This restoration is important for preserving not only the look, but the functionality of the tooth and is often used in cases where severe decay, cracks, or other damage has compromised the tooth. Crowns are custom made for each patient, and the placement depends on several factors that your dentist will evaluate and then discuss with you.
When Would I Need a Dental Crown?
Dental crowns are a great choice for many patients. Dr. B may recommend a dental crown in the following situations:
To Project a Weakened Tooth. Teeth may become weakened for a variety of reasons, including tooth decay, and can be prone to cracks. Compromised teeth need the reinforcement that crowns can provide.
To Support a Dental Bridge. Dental bridges can be secured by crowns that are placed on surrounding teeth. This provides a sturdy foundation for the bridge.
After Root Canal. Dr. B may opt to place a crown over your tooth following your root canal procedure. The location of the tooth generally determines if a crown will be placed over it as a restorative solution.
Because they are intended to replicate the function and appearance of your natural teeth, crowns are also a great aesthetic alternative to tooth replacement.
How Long Do Crowns Last?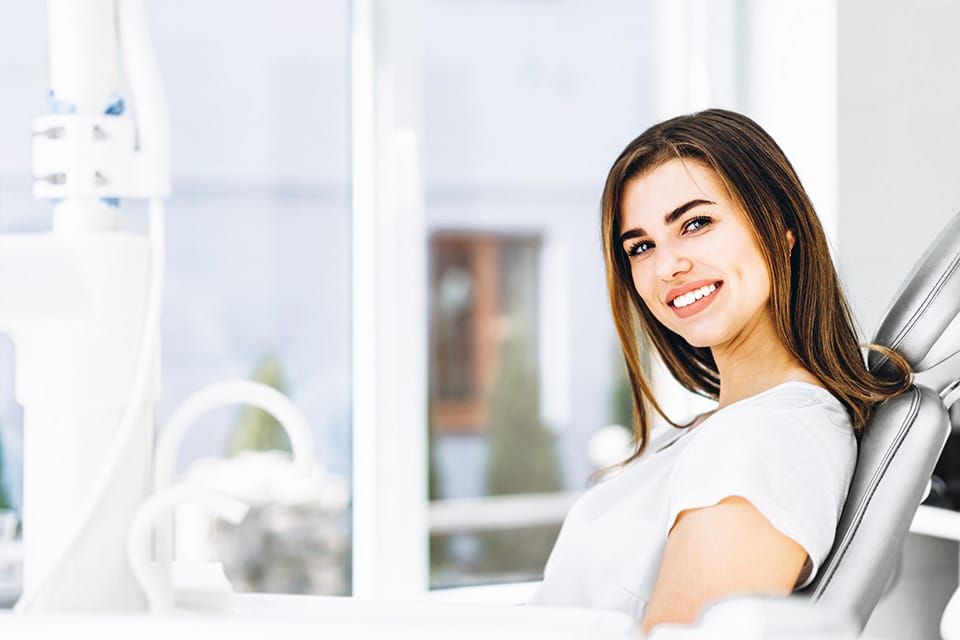 Crowns generally have a lifetime of 15 years, which is just one reason they are considered such an impressive restorative option. Crowns come in a variety of resilient materials, such as porcelain, ceramic, stainless steel, and all-resin, which makes them resistant to chips, breaks, and normal wear and tear. You can extend the life of your crowns by avoiding harmful lifestyle habits and incorporating good dental hygiene practices. A routine that includes frequent brushing and flossing and regular dental appointments at 2thbar, can help keep your crowns secure for years.
Dental Crown at 2thbar
Dr. B understands that the dental chair can be a source of anxiety for a lot of patients. This is why she and the staff at 2thBar take extra care to make your visit as comfortable as possible, while still providing excellent dental services. Dr. B's extensive experience placing crowns and dedication to quality care makes her the ideal choice for crowns in Lone Tree, CO. Our 2thbar dental services cater not only to Lone Tree but also to the communities of Centennial, Englewood, DTC, Littleton, Greenwood Village, Castle Rock, Parker, Cherry Creek North, Cherry Hills, Highlands Ranch, and other surrounding Denver metro areas.
Dr. B's expertise can transform your smile. Schedule an appointment by contacting our office at (720) 826-4402 and get ready to start your journey to great oral health.