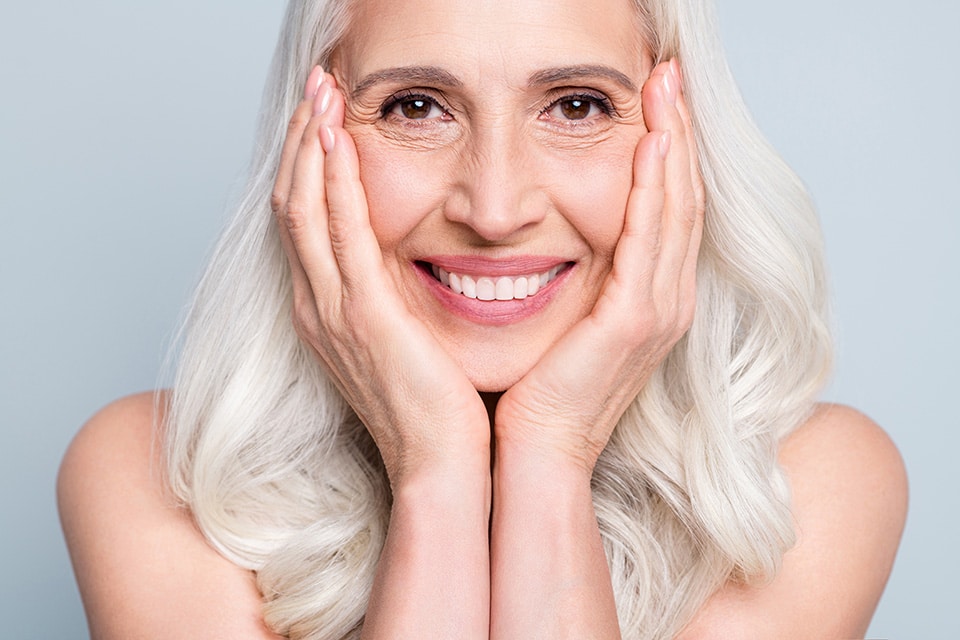 Gone are the days when the mere thought of dentures evoked images of oversized, often ill-fitted teeth. Advancements in the field of dentistry have made dentures far more comfortable and natural looking, providing the patient with a secure and aesthetically pleasing fit. With today's dentures, you can regain your confidence and show off a natural-looking, healthy smile.
Dr. Jasper Bartolome, DMD, BSN-RN, DDS has the knowledge and ability to help you achieve a confidence-boosting smile with dentures. Because dentures are removable, some patients may be fearful that they might slip and slide at inconvenient times, creating embarrassing moments. Rest assured that the dentures provided at 2thbar are sized precisely to provide you with a proper fit. Continue reading as Dr. B explains more about dentures.
Types of Dentures
Dentures are artificial teeth that are secured in an acrylic base that mimics the gums. They are a popular choice for teeth replacement and are fully customizable. Dentures come in a range of options for you to choose from. During your consultation, Dr. B will explain your options and how each type of denture functions. Below are the most common types of dentures.
Traditional Dentures
Traditional dentures are designed to fully replace all of the teeth. Typically, full traditional dentures follow an extraction of the patient's remaining natural teeth and sit comfortably on the gums.
Partial Dentures
Where full dentures replace all of a patient's teeth, partial dentures only replace some of the teeth. They are usually the first type of dentures recommended when a patient still has natural teeth that will not be extracted.
Implant-Supported Dentures
As the name implies, implant-supported dentures are reinforced by dental implants. Implants provide a solid foundation for dentures and allow them to stay in place and reduce denture slips.
Temporary Dentures
Temporary dentures are provided to you immediately after tooth extraction. Dr. B may recommend temporary dentures to help ease you into dentures so that you are prepared when your permanent dentures are ready. They enable normal or near-to-normal dental function while your gums heal from the extraction.
Creating Your Dentures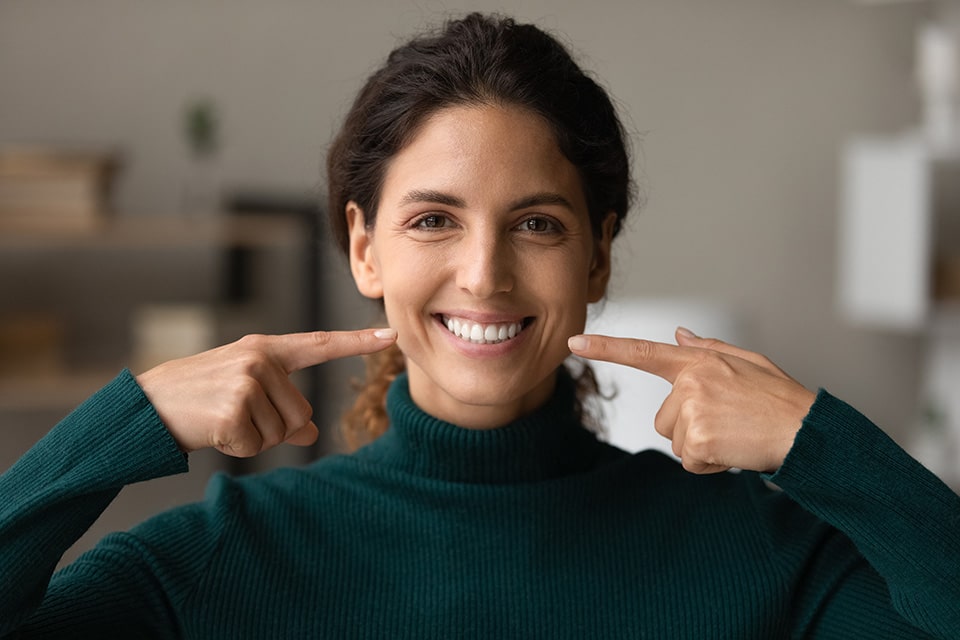 To create dentures that are comfortable and properly fitted, we will first make an impression of your teeth and gums. If you are receiving other dental procedures ahead of dentures, such as extractions, you may be provided a temporary set of dentures as you heal. Once healed, you will be fitted with a permanent pair of dentures, and Dr. B will ensure that you are happy with your new smile during your fitting.
Dentures at 2thbar
Dr. B can help you achieve a complete smile with high-quality dentures that are made to your exact specifications. At 2thbar, we understand that getting dentures for the first time can be a confusing process. That is why Dr. B and her skilled staff are committed to making you comfortable with the entire process from the moment you walk into our relaxed and modern Lone Tree dental facility. Our 2thbar dental services cater not only Lone Tree but also to the communities of Centennial, Englewood, DTC, Littleton, Greenwood Village, Castle Rock, Parker, Cherry Creek North, Cherry Hills, Highlands Ranch, and other surrounding Denver metro areas. Your smile is in excellent hands with Dr. B. Get started by calling our office at (720) 826-4402 to schedule your appointment.