At 2thbar by Dr. B, our mission is to change your concept of visiting the dentist. As our name suggests, we aren't your typical Lone Tree dental office. We want to elevate your dental experience to the extraordinary and unexpected in all the right ways.
Our premier dental boutique is conveniently located in the heart of Lone Tree, Colorado,  just off of I-25 and Lincoln on the "2th" floor of the Pinnacle at Ridgegate medical office building across the street from Sky Ridge Medical Center. Our state of the art, modern facility is warm and welcoming, with the ambiance of a cool bar/lounge showcasing the work of Local Artists and framing expansive views of the Rocky Mountains and Downtown Denver.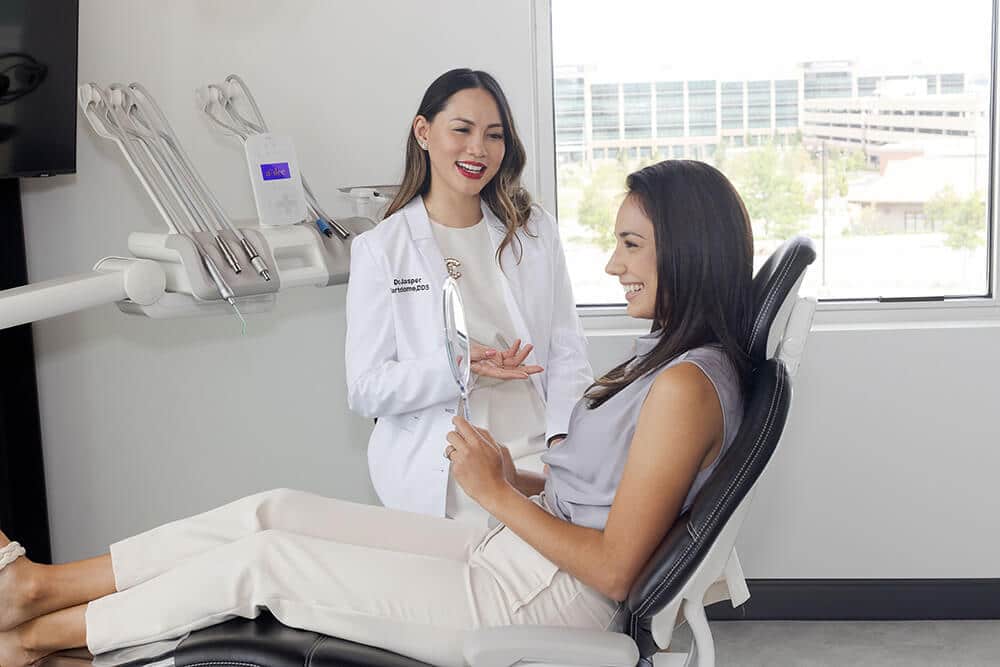 Each person who walks in the door is treated to VIP customer service, from your choice of a welcome beverage to a private glass-enclosed treatment suite outfitted with the latest equipment and entertainment options for your custom comfort and relaxation.
Our gentle and experienced Doctor and staff will put you at ease while attending to all your dental needs. We take the time to make you feel heard and to ensure the best possible treatment outcomes for your oral health and patient satisfaction.
Don't hesitate to let us know if there is anything we can do to make your experience the best it can be. We believe that if you enjoy visiting our office, you'll visit more often; and if you visit more often, you'll have a healthier and more beautiful smile. We are all about beautiful smiles and because of that, we've spared no expense to create a welcoming, relaxing and fun environment you will love.
Come visit 2thbar by Dr. B in Lone Tree, Colorado where we are committed to providing you with a customized, extraordinary dental experience that will leave you smiling inside and out.